LiftOfff Design Agency
Marketing Design Trends for Startups in 2020
Bring up-to-date your startup look: fresh commercial design strategies and trends that are IN and OUT in 2020
Marketing or commercial design still takes an advantage as the most effective visual tool for any business to be successful. Unlike over-all graphic design which is based on creativity, commercial design's first rule is to "sell" and to "show".
Trends modify quickly, and if your startup doesn't look well-run and modern you can lose possible investors and clients who judge by the cover. For example, if an impending financier checks your startup web portfolio which was built in 2015 with an ancient WordPress template with no responsive design, no GDPR , no accessibility tools, they simply think " Nope, that's not a what I want! No progress here! " They will simply invest into your main competitors who hires a professional web designer and created a super cool and fast uploading web portfolio.
In case you're a designer and look for new updates for you clients this post may be relevant for you since you have to keep up the latest trends and update your knowledge and skills at least every 6 months.
3D Animation and Lined Illustrations


As it wasn't hard to foresee, after a flat illustration boom in 2018 most web portfolios use a very popular vector art and illustration which look innovated but let's be honest...they are everywhere! Web visitors became sick by checking same illustrations which are easy to download from any stock website. It takes a real talent to create those amazing works with beautiful shape and colors but it's time to move one.
You still can illustrate your startup's main goal visually by the same method you used before, just update the visual!
The alternative in upcoming design trends for print in web goes back to 3d animation with a minimum number of design elements. Add about 4 - 6 creatively designed 3D visuals to your web site, and it will jump to a new level!
In case 3D animation is too kinky for your visual look why not to use same illustration but in outline manner? This is what my clients started to try by the end of 2019.
Motion Logo


2018 and 2019 where famously known as the age of flat design made of simple geometric shapes and lines. It worked well for marketing design since it gives a clear and fast explanation for your services and ideas. Still trends change quickly, and the biggest trend for logo design and update which came to marketing design in 2020 is GIF animated logo.
Up-to-the-minute startups move on to a new era of animated logo. Good news are, you can keep the same logo you own, no need to re-brand it! Add a fun animation, make your logo elements jump and dance or at least fade. Any animated effect is good to start with.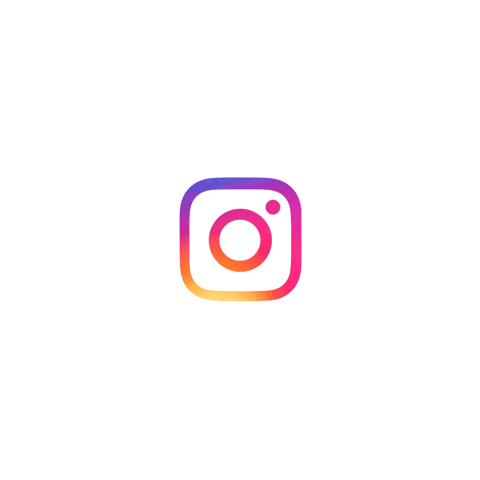 Print Design – Color Filters and Creative Typography


Whether or not you wonder if print design survives another year of digital innovation the answer is yes. So in case you think of designing and printing a brochure or a prospect for upcoming conference, do it! People still keep the sense of physical touch. So what's the way to impress potential investors in 2020?
Firstly, classic font like Helvetica and Roboto became boring. We've been using them for the last 3 years on every flyer and brochures and added stock images of hand shaking and smiling businessman on the phone. Maybe that's enough?
Lately, more big startups are incorporating strong sans-serif fonts in their branding. Make your titles talk instead of images. Use bold and frantically shaped fonts. This way the info you promote will take a new level and still is observable. Of course no need to go too senseless for marketing design but it worth trying.
The standard A4 size for informative brochures and flyers is outdated. Try narrow and compact 8.3" x 3.9" and see how effective it be while handled to your potential client on meetup.
Another trend for print is using monochrome images. Yes, still smiling businessman with mobile but at least with a new input in contrast colors!
UX UI Design


Screen in Screen Effect
Ah, this is the most important part of your startup visual language! That's where you need to keep the trendy look and update it every 6 months! Firstly, forget the flat design and simple animation of freeze and fade effect. Go out of the box as many designers do when they use a visual effect of image or geometric and firm illustration that crosses an imaginary border of a computer screen. This trick creates an effect of a screen in screen. This trend became fancy in the last couple months in 2019 when many creative web designers tried it on their portfolio but lately big startups and IT companies discovered this amazing graphic catch which provides a new potential for the investors and clients.
Black is new black!
Black and white trend come strong to web design since it gives a clear classy look which is easy to understand. I'd say it's a great idea to try for a web portfolio when you need to impress the audience with the visual look. Combine it with a few 3d geometric shapes and effective ( not too busy) animation and your startup's website is trendy as never before!
Asymmetric page layout is another trend that starts to grow in web design especially in the background flow. Square grids are already losing their relevance because Visitors get bored so quickly. So the idea of erasing borders and deleting patterns seems to be working fine.
As for the animation and 3d effects it goes beyond the ordinary thinking. But if your startup is about to try these special effects, always keep in mind about the uploading speed especially on mobile.
Music Background
Music is the power! It will change the mood and open chakras of your potential investors the moment they check your portfolio. After Instagram started implying music background to their stories it became so popular and easy to do. Any web platform like Wix provides a simple way to add music background to your site! Click here to play:
Infographic and Icons - Gradient is the Key


We all love flat and simple infographic language. However in 2019 Instagram presented a freshly updated branded icon in a gradient background. This innovation spread quickly to icon language and data visualization design. You can keep it flat and simple but add a gradient color flow instead of flat tints.
In general gradients are going to be a main tendency in the graphic design world in noticeable backgrounds, illustrations, images and in the infographics!
These are main design concepts and trends that took a path in 2019 mostly by creative agencies and adapted by startups and companies who think out of the box. 2020 promises to be a year of 3D animation which will be used in a large variety of graphic works for web including logo, wed design and social banners.
Lined illustrations will change flat colorful format and stock images will keep on fading. Of course it's up to you and your marketing strategy to decide if your startup is ready for those innovation in design trends of 2020.
Simply remember that visual communication is the key to attract more and more costumers in the most effective way!